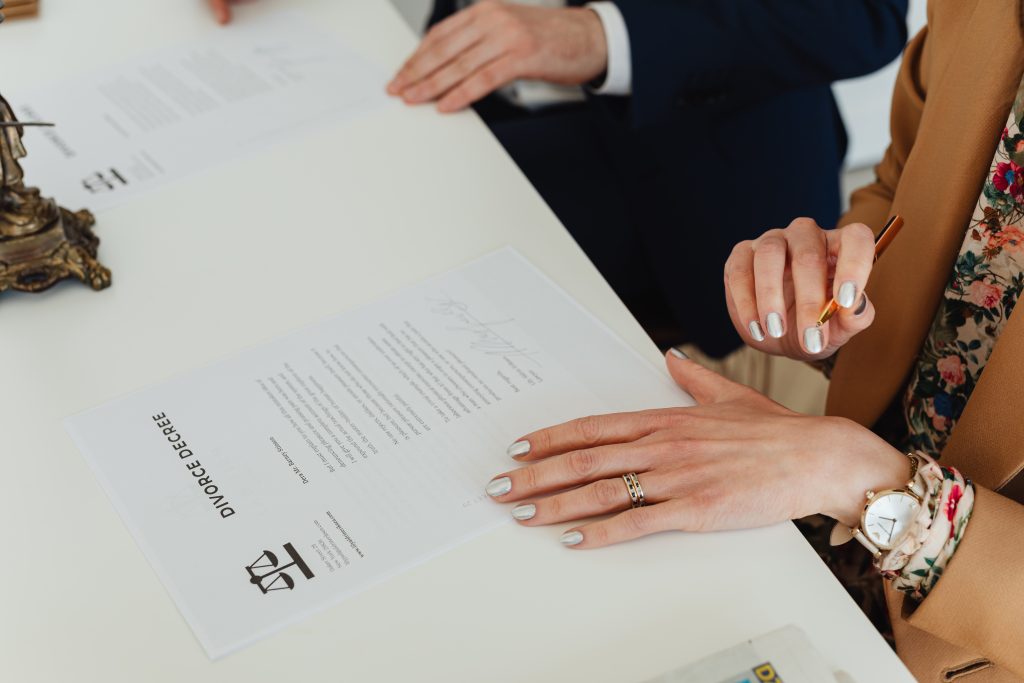 Choosing the right divorce lawyer is crucial for navigating the legal process smoothly. Lewert Law, LLC is a family law firm based in Boca Raton, Florida. Tina L. Lewert is a board-certified divorce and family law attorney, offering clients expertise and exceptional legal services in family law matters.
(Boca Raton, FL, March 2023) In a recent post, Lewert Law, LLC, led by Boca Raton divorce attorney Tina L. Lewert, Esquire, outlines that divorce is never an easy decision, and the divorce process can be overwhelming. Tina L. Lewert is an expert Boca Raton divorce attorney who has helped many clients navigate the often complex challenges of divorce.
The first appointment with a local divorce lawyer can set the tone for your entire case, which is why it's important to come prepared. If you're scheduling your first appointment with a Boca Raton divorce lawyer, there are several things you should keep in mind to make the most of your initial consultation.
Be prepared to discuss your goals and concerns.
Before meeting with your divorce lawyer, it's helpful to make a list of your goals and concerns. This will help you focus on what you want to accomplish during your divorce and ensure that your divorce lawyer understands your priorities. Some common goals might include protecting your assets, securing custody of your children, or minimizing the impact of the divorce on your business.
Understand the legal process.
Divorce can be a confusing and overwhelming process, so it's important to understand the legal procedures involved. Your divorce lawyer will be able to explain the steps involved in your case, but it's helpful to do some research beforehand so that you have a basic understanding of the process.
Ask questions.
Your first meeting with a divorce lawyer is an opportunity to ask questions and get to know your lawyer. Some questions you might consider asking include:
How long have you been practicing family law?

What is your experience with cases similar to mine?

How do you charge for your services?

What is your communication style?

What should I expect during the divorce process?

Be honest.
It's important to be honest with your divorce lawyer about your situation, even if it's difficult to discuss. Your divorce attorney must know all the facts to represent you effectively. This includes information about your assets, income, debts, and other relevant details about your marriage.
When considering a Boca Raton divorce lawyer, it's essential to work with a seasoned professional who has the expertise to guide you through the complexities of the legal process. Tina L. Lewert, Esq. is an expert Boca Raton divorce attorney who specializes in divorce proceedings for her clients.
During your first appointment with Tina L. Lewert, Esq., you can expect to have an open and honest conversation about your goals and concerns. She will take the time to listen to your needs and answer any questions you may have. Her extensive knowledge of Florida family law lets her explain the legal process and help you understand your options.
If you're looking for an experienced and expert Boca Raton divorce lawyer, Lewert Law, LLC is an outstanding choice. With their commitment to providing personalized attention and support to their clients, you can trust that you're always in very good hands when it comes to any family law matter.
About Lewert Law, LLC
Lewert Law, LLC is a Boca Raton family law firm that offers sound legal advice and trustworthy representation in a wide range of family law matters, including divorce, child custody, child support, equitable distribution of assets and debts, alimony, and more. If you need a Boca Raton family lawyer, contact Lewert Law, LLC today for a free consultation to discuss your family law case.
Media Contact
Lewert Law, LLC
301 Yamato Rd #4110
Boca Raton, FL 33431
(561) 544-6861
Website: https://https://lewertlaw.com/