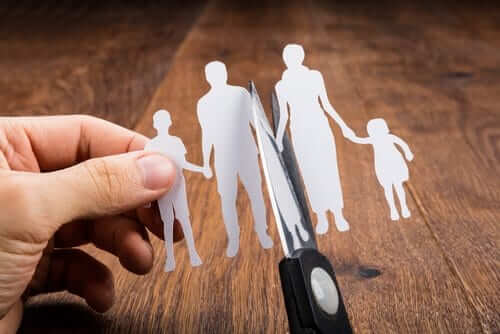 At Lewert Law, LLC, our experienced divorce attorney has a successful history of litigating or mediating divorce cases.
If you're going through a divorce or considering one, you need an experienced divorce lawyer who understands Florida family law. At Lewert Law, LLC, their family lawyer has many years of experience handling family law cases such as divorce, alimony, child custody, and more. The law firm will work tirelessly to get the best possible outcome for you and your family.
You might need a family lawyer in Boca Raton for many reasons. Maybe you have filed for divorce and need representation in court, or you are dealing with family law issues such as child custody or child support and need a family lawyer to negotiate a settlement. Lewert Law, LLC can help you with many different types of family law cases.
Divorce is the legal process of dissolving a marriage, and it is a reality for many couples in Boca Raton and throughout Florida. While it can be a complicated process, your divorce lawyer can help you navigate the legal system and make sure your best interests are protected.
The emotional strain and stress involved in a divorce can be immense. Many couples struggle with various emotions, from sadness and anger to confusion and frustration. This can be challenging for children, who may not understand what is happening and may feel caught in the middle.
A divorce lawyer can be a valuable resource, as can therapy or support groups specifically for someone going through a divorce. Taking care of yourself during this time is essential, and it is vital to lean on someone you can rely on in this trying time.
The court might have to decide if you and your spouse can't agree on terms of custody or visitation rights for your children. The court will look at what is best for the child and might give one parent more time with the child or split up time evenly. If you need help figuring out what is best for your child, you can talk to a divorce lawyer who can help suggest what is best for your situation.
Sometimes when parents get divorced, one parent has to pay the other to help care for their children. Child support is a payment one parent makes to the other for taking care of their children. If you are going through a divorce or are in need of legal assistance for child support, you should contact an experienced and knowledgeable Boca Raton family attorney.
Alimony is a payment one spouse makes to the other after a divorce, and this helps the spouse who is receiving the alimony to live comfortably. If you are going through a divorce, it's essential to have a divorce lawyer who can help you get the best possible outcome for your situation.
Divorce mediation is a way to settle a divorce without going to court. A divorce mediator can help you through this process, making it more manageable. If you and your spouse can work out all the details of your divorce without going to court, this can save you time and money during this difficult time.
If you are considering mediation for your divorce, ensure that your chosen mediator has experience with divorces, is willing to compromise on some level, and understands that the process might not be over as soon as both parties sign the papers.
Lewert Law, LLC will be with you every step of the way when it comes to your family law needs. As a full-service family law firm with knowledgeable and experienced family attorneys, they are ready and willing to help you from start to finish. Their family attorneys have many years of experience assisting those going through a divorce, seeking child custody or support, and many other family law-related matters.
About Lewert Law, LLC
Lewert Law, LLC is a Boca Raton family law firm that offers sound legal advice and trustworthy representation in a wide range of family law matters, including divorce, child custody, child support, equitable distribution of assets and debts, alimony, and more. If you need a Boca Raton family lawyer, contact Lewert Law, LLC today for a free consultation to discuss your family law case.
Media Contact
Lewert Law, LLC
301 Yamato Rd #4110
Boca Raton, FL 33431
(561) 544-6861
Website: https://https://lewertlaw.com/